BELOW ARE ALL THE BLACK FRIDAY DEALS AS WELL AS
THE ENTRY FORM TO WIN FREE SUPPS FOR A YEAR!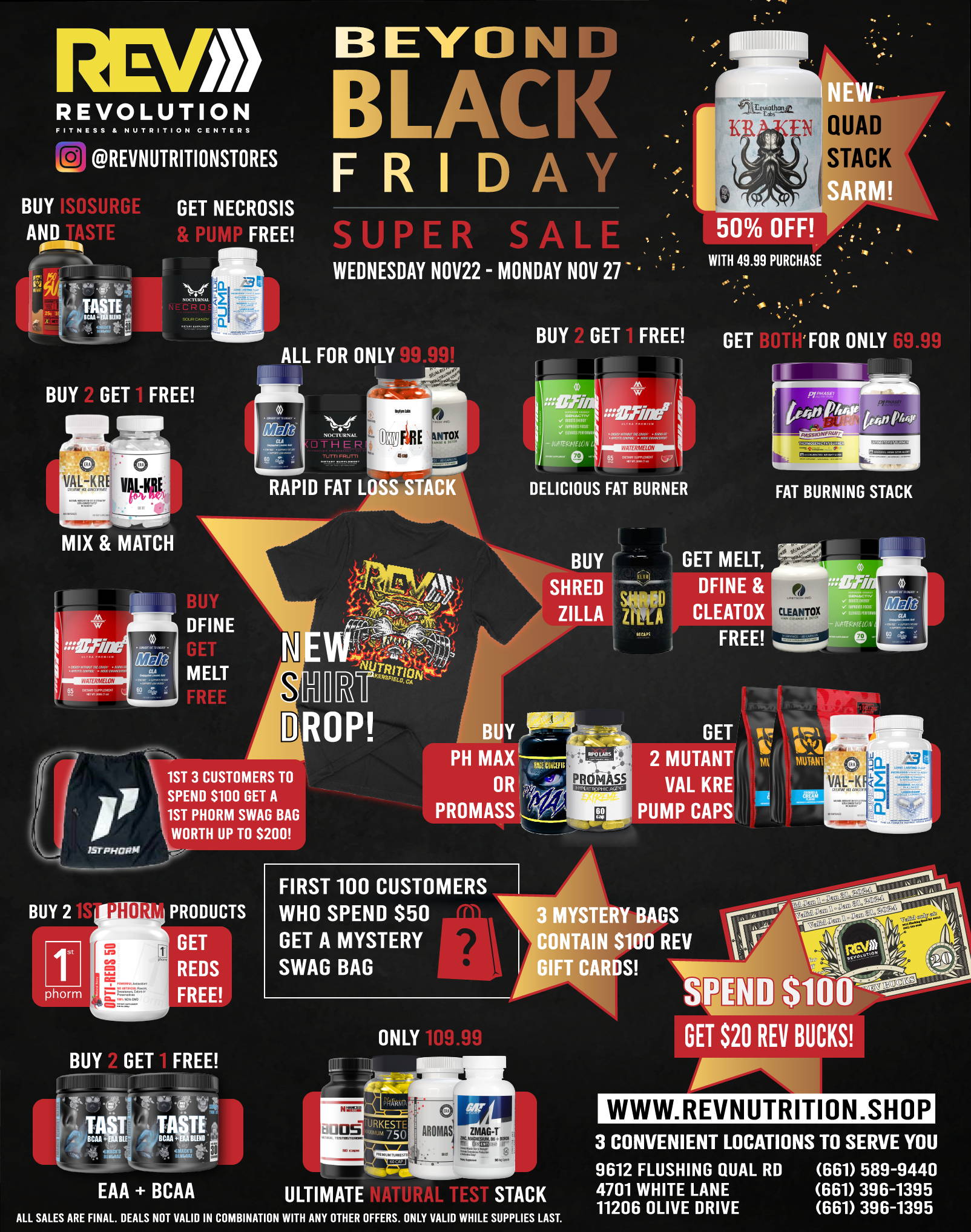 Enter For a Chance to Win Free Supplements for a Year!
On Tuesday Nov 28th we will announce the winner via email and on our Instagram Page @revnutritionstores.
Winner will receive 12 months of free supplements in the form of a $200 dollar a month credit at Rev Nutrition. Credit is redeemable at the following Rev Nutrition Locations:
9612 Flushing Quail Rd.
4701 White lane
11206 Olive Drive